Caring Hands: We're Passionate about Health Care
Your loved ones mean the world to you, and you always have their best interest at heart; but if your loved one has special health concerns, attending to their needs can be tough. Trying to balance their health and well-being with your own needs can be overwhelming, to say the least. You want nothing more than to be their healthcare provider, but in some cases, it just isn't possible.
Whether it's your child, spouse, an elderly parent, a disabled sibling – or any other loved one – who needs extra care that you simply can't provide, take comfort in knowing that help is available. You can rely on Caring Hands Home Care, Inc, a premier Long Island Home Care center to attend ensure that your family member receives the utmost care.
In-Home Care Services You Can Count On
Caring Hands Home Care has been an integral part of the Long Island, Nassau, Suffolk community for more than 20 years. Owned by nurses and operated by a staff of healthcare professionals who are truly passionate about healing, we offer customized in-home care services and nursing home care services for people of all ages and with all healthcare needs throughout Nassau and Suffolk Counties.
Whether your loved one requires specialized nursing home care or needs assistance for their healthcare needs in your family home or in a hospital setting, you can count on our highly trained healthcare professionals to attend to his or her needs. As a fully licensed health care provider, you can have peace of mind knowing that those who matter the most to you will be receiving the compassionate care needed to improve their overall health and well-being.
We Put Patients First
At Caring Hands Home Care, we understand that every patient has different needs. While many people may be diagnosed with the same medical conditions, the effects of those maladies vary from person to person. That's why it's so important for each individual to receive customized care that attends to their unique needs.
Our highly qualified staff develops care plans on a case-by-case basis. We meet with each and every patient to pinpoint their specific requirements and develop the most effective treatment plan based on those needs. Healthcare should never be one-size-fits-all, which is exactly why, unlike many other home healthcare providers, we never take a cookie cutter approach to healing. Instead, our strategies are custom-tailored to ensure that we are
attending to the unique requirements of each and every patient that we work with. What's more, we modify our approaches as needed throughout the care process. Our nursing supervisors reevaluate each patient bi-weekly and monthly to reassess symptoms and the care that they are receiving to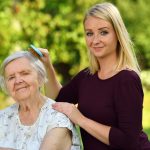 ensure that our stringent procedures are being adhered to. Whenever necessary, care programs are adjusted to guarantee your loved one will always receive the highest level of attention possible.  Our nursing staff provides round-the-clock supervised and managed care for our clients, so your loved one will have access to the help that he or she needs 24/7, 365 days a year.
Caring for Families, Too
Patients aren't the only ones who are impacted by health concerns; their loved ones are also affected. Between the mental and emotional strain, managing health insurance and all of the paperwork that comes along with it, caring for a loved one who has special health concerns can be overwhelming and difficult to manage.
In an effort to relieve some of the mental and emotional strain that you and your family are dealing with, Caring Hands Home Care also provides case management help. We can take some of the burden off of your shoulders by assisting you with insurance matters and paperwork so that you can concentrate more on what really matters: the health and well-being of your loved ones – and yourself. We also make sure that you are involved in every aspect of the treatment that your loved one receives; you will always be kept abreast of your family member's needs and the methods that we employ to attend to those needs. Our staff is always available to answer any questions or concerns that you may have.
Our commitment to each and every patient that we service, as well as their families, is what sets Caring Hands Home Care apart from other home-based care providers on Long Island. You can truly feel at-ease when you put the care of your loved one in the hands of Caring Hands Home Care.
Conditions We Treat
At Caring Hands Home Care, our licensed and highly trained healthcare professionals are experienced with treating the following health concerns:
        Duchenne Muscular Dystrophy

        Becker Muscular Dystrophy

        Ventricular Tachycardia

        Spinal Muscular Atrophy

        Leigh's Disease

        Pediatric Oncology

        Genetic Disorders

        Metabolic Disorders

        Respiratory Disease

        Premature Birth Complications

        Cystic Fibrosis
These are just some of the maladies we provide care for. If your loved one has a specific health concern or is affected by a disorder or complication that you do not see mentioned above, please contact us to discuss his or her specific needs. We will meet with you and your family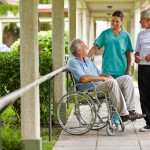 member to review the concerns, discuss treatment approaches, and ensure that you have a thorough understanding of the approach we take to providing the highest level of compassionate care.
Advanced Care Close to Home
Caring Hands Home Care has been committed to meeting the healthcare needs of Long Islanders for more than 20 years. We strive to change the lives of our patients and their families by offering the most advanced, compassionate care possible in the most comfortable setting. To learn more about our mission, the services we offer, and our approach we take to healthcare, please contact us at your earliest convenience.
When it comes to your healthcare needs, you can depend on Caring Hands Home Care. Call us today to schedule a consultation. One of our friendly and knowledgeable associates will be more than happy to assist you. When it comes to health, you should never settle for anything but the best; Caring Hands Home Care truly is the best at Long Island home-based healthcare.